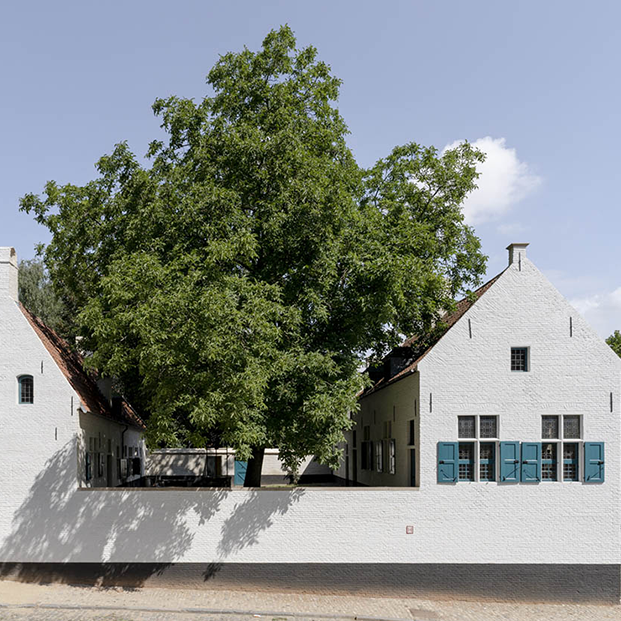 Visit the restored beguinage

The restoration of the smallest beguinage in Belgium was completed this year. After several months' closure and before its brand-new museum project is inaugurated in autumn 2023, the Anderlecht beguinage is opening its doors to the public for a few events in 2022. These exceptional opening days will enable everyone to discover this entirely restored architectural jewel in a pristine state before its reallocation as a museum space.
Upon the occasion of its re-opening, accompanied by guided tours, you will be able to discover the work done to restore its original appearance to this extraordinary heritage site unique in Europe.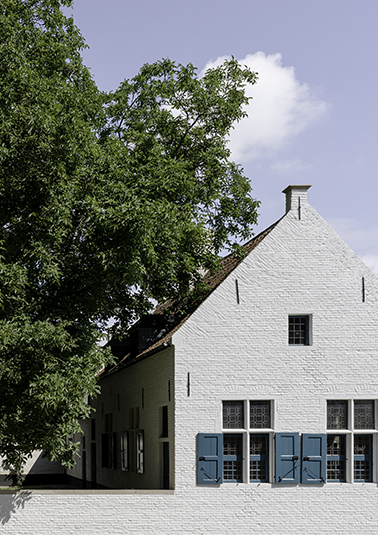 Opening days 2022
– Each 1st Sunday of the month, free admission!
4 December
Opening hours: 10 a.m.-5 p.m.
Guided tour "Architecture & History":
Guided tour of the Beguinage and the Erasmus House (duration: 1h30, in french)
Departure at 2 pm at the Beguinage, the visit continues at 2:45 pm at the Erasmus House and its gardens.
Free entrance without reservation.
– Book a guided tour for groups
Partners of the beguinage restoration project
– Municipality of Anderlecht (Contracting authority)
– Urban.brussels (subsidising authority and technical consultant)
– Erasmus House & Beguinage municipal museums
– Arter (architecture & planning consultancy)
– Arthur Vandendorpe (contractor)
– CReA-Patrimoine (ULB), ULg
– IRPA
© Jonathan Ortegat and Erasmus House & Beguinage museums