Erasmus was one of the greatest scholars of his time and was called the Prince of Humanists. He lived during the Renaissance, a period characterised by a renewal of most concepts of knowledge and a return to the Greco-Roman sources of antiquity. He was born in Rotterdam (ca 1467) and died in Basel (1536). His intellectual popularity was such that as from the age of thirty, he was regularly the guest of Kings and Emperors.
Today, his most famous work is In Praise of Folly, which he wrote while riding back from his trip to Italy to England (1509). Before being an ironic pamphlet and an all-out attack on the behaviour of the religious or lay classes, his Praise is first and foremost a gift to his friend Thomas More.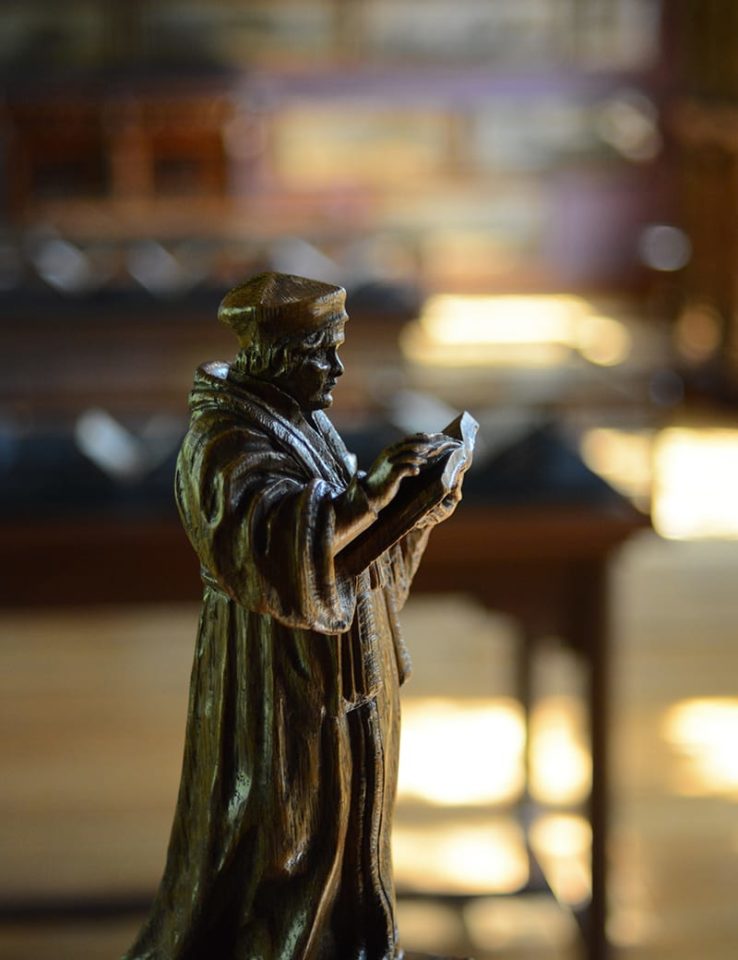 Erasmus defined himself as the defender of elegant Latin, the international language of his time, the reformer of traditional Christian values which he wanted to revitalize to bring about a more personal approach to God, and as one of the modernizers of the educational system through the publication of grammar books and text books, or the setting up of new schools such as the College of Three Languages in Leuven.
Erasmus was therefore a great neo-Latin writer, a committed theologian and an educational reformer.
Nosce te ipsum
Know thyself
Erasmus, Adagium n°595