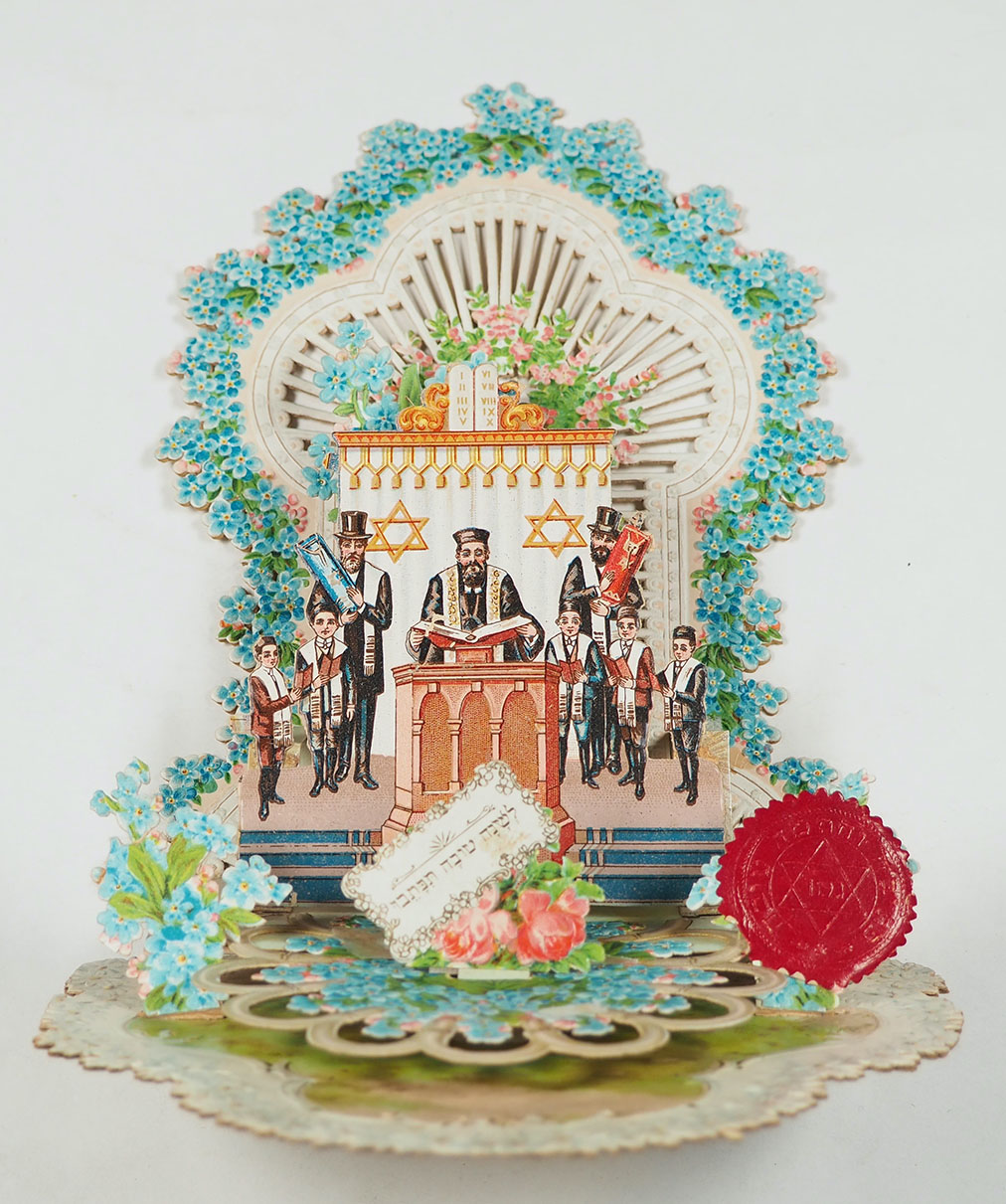 The unusual objects No. 2

Greeting cards for the Jewish New Year
While the Beguinage remains closed for renovation, the Erasmus House is putting an unusual object from the vast historical, archaeological, folk art and religious collections of Anderlecht's municipal museums on display each month.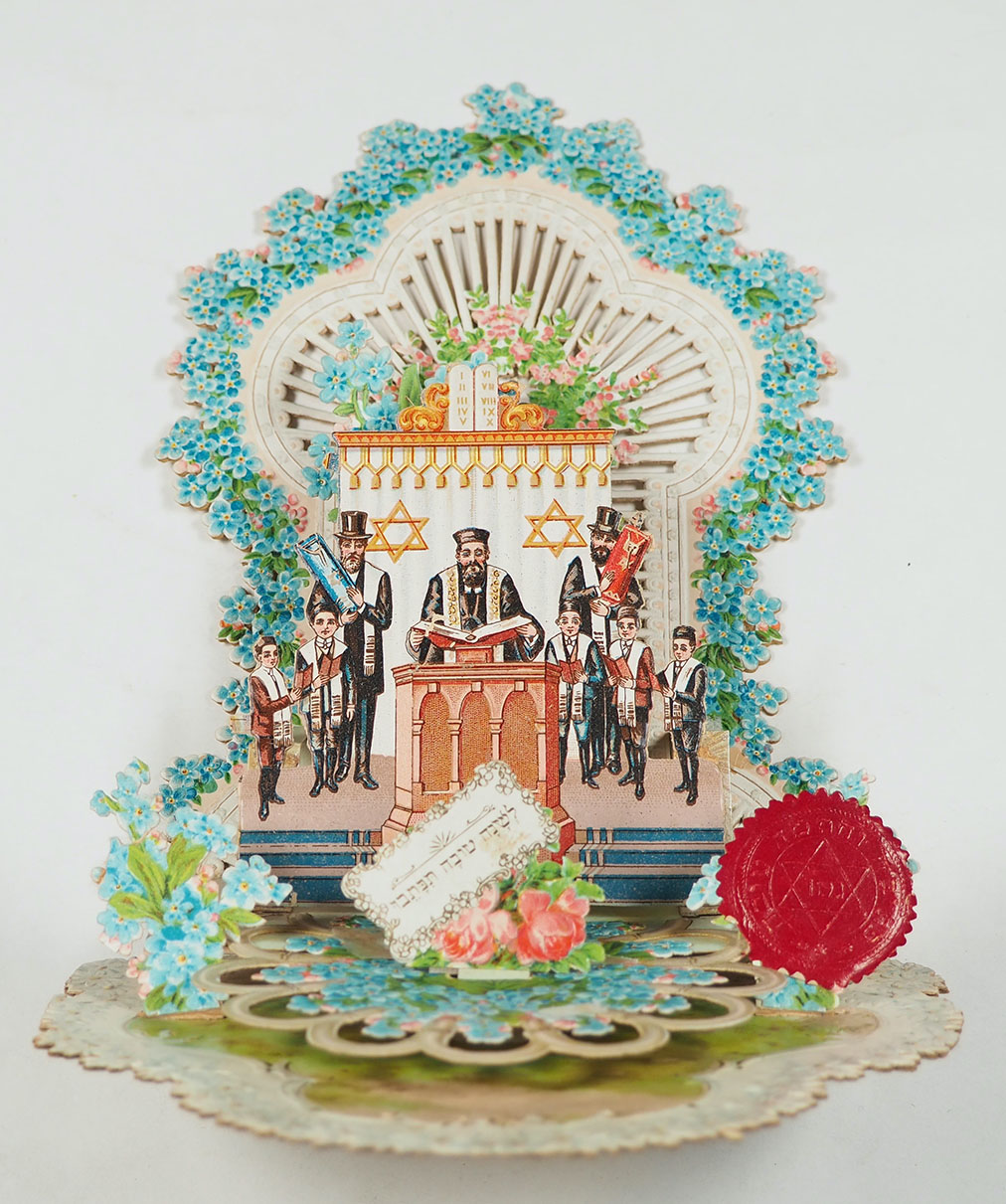 The Jewish New Year is a religious holiday called Rosh Hashanah in Hebrew. It commemorates the creation of the world and corresponds to the first day of the month Tishri, when the Jewish calendar year starts.
The three greeting cards are paper masterpieces combining delicacy, perfection, and refinement. These lacy confections of cut-out and embossed paper also have the distinction of being pop-up cards: the images pop up or move when they are opened!
How did they end up in the Erasmus House collections?
When in the early 1930s Daniel Van Damme (1893-1967), the founder and first curator of the municipal museums, was tasked with putting together collections illustrating the borough's local history, Anderlecht was home to a large Jewish community, most of them part of the Eastern European diaspora who had settled in Cureghem.
Acknowledgements
Iris Andouche
Zahava Seewald
Research and text
Frédéric Leroy
Service des Monuments et Sites
Administration communale d'Anderlecht