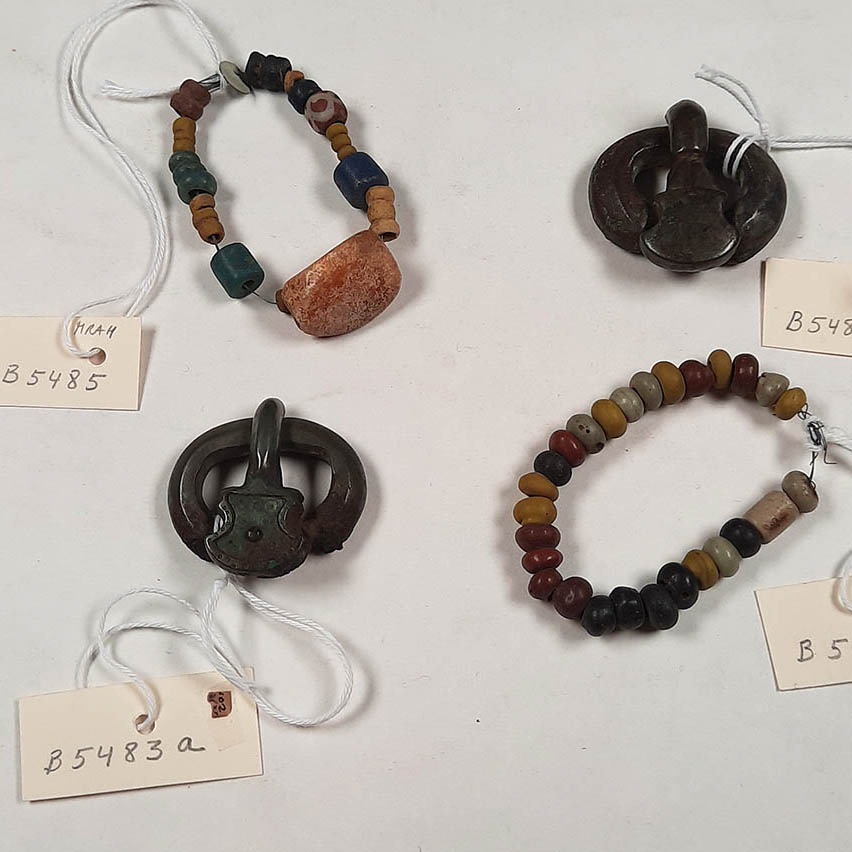 The unusual objects No. 3

When clothes make the Merovingian! Belt buckles and bracelets
While the Beguinage remains closed for renovation, Erasmus House is putting an unusual object from its vast historical, archaeological, folk art and religious collections on display each month.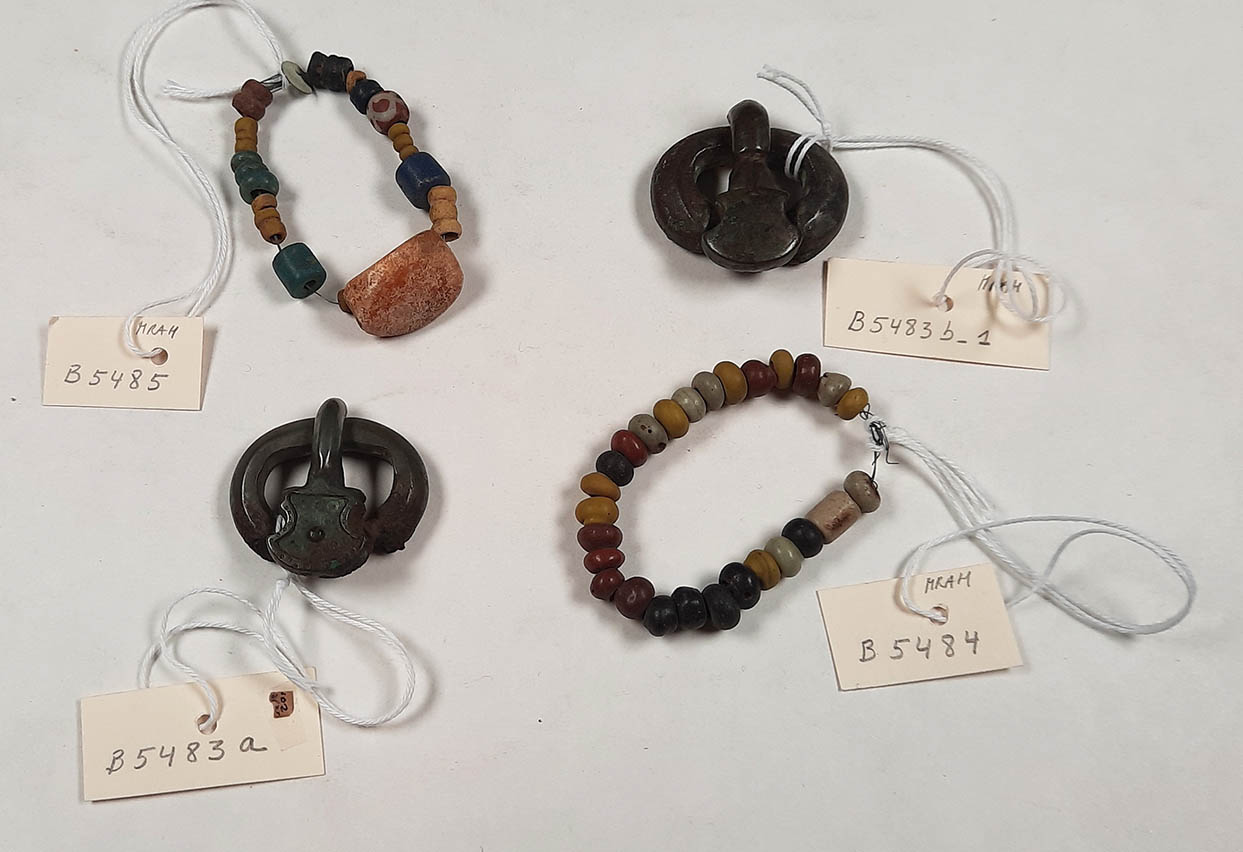 And if we could travel in time?
The town of Anderlecht looked very different to passers-by in the year 500 from what it looks like today. A relatively large village was located here, as attested by the cemetery of close to 400 graves that was discovered at Saint Anne's Field. This site, called "Sint-Anna veld" in mediaeval times, is located south-west of the hamlet of Veeweyde, between Rue de Walcourt, Rue des Résédas, Rue des Loups, and Chaussée de Mons. The typochronology of the objects discovered there reveals that the cemetery was in use from the late 5th to the 7th century of the Common Era. The objects and artefacts discovered in the tombs are unique vestiges of bygone times. What is more, they give us more ample information about the villagers who lived nearby.
Discovery of the site
In 1889, when Nicolas Monnoyer began digging up clay in Saint Anne's Field, he discovered a large Merovingian cemetery there. The archaeological digs, which were conducted under the supervision of the Brussels Royal Archaeological Society, did not begin until a year later, in 1890. Given the lack of means allocated for this undertaking, the members responsible for the excavations were unable to do them properly and information about the archaeological context of these graves was lost for ever.
In 1930, Daniel Van Damme (1893-1967), a functionary in the municipal administration, was tasked with setting up an exhibition on the art, history, archaeology, and folk traditions of Anderlecht. To that end, he asked the Royal Museums of Art and History of Brussels for the loan of certain items discovered in Anderlecht, including those from Saint Anne's Field. The exhibition was such a success that it led to the creation of the Municipal Museums of Anderlecht, with Daniel Van Damme as their curator. Since that time, the objects from Saint Anne's Field have been on deposit with the Museums.
The tombs "time capsules" for archaeologists
The objects discovered at Saint Anne's Field consist of a large number of weapons, but also a few items of jewellery and other finery, such as the wide belt buckles and bracelets exhibited this month in the display cases of the Erasmus House Museum.
1. Buckle with a scutiform-base tongue decorated with engraved ocelli
8 ocelli carved into the front of the buckle. An occelus is a pattern consisting of two nested circles forming an eye, whilst the tongue of a buckle is the horizontal piece that is inserted into the perforation in the cloth. The shield shape of this particular tongue is termed "scutiform".
Western Europe
520-610 C.E.
Bronze
3.5 x 4 cm
Inv. BEG 5483a, KMKG-MRAH B5759-405 (n°54)
2. Buckle with a scutiform-base tongue
Western Europe
520-610 C.E.
Bronze
3.5 x 4 cm
Inv. BEG 5483b, KMKG-MRAH D58-89 (n°58)
3. Glass bead bracelet or necklace
Reconstructed with the original beads: 7 white beads, 6 black beads, 7 yellow beads, and 7 red beads.
Western Europe
V-VIIth century C.E.
Glass
Beads 0.5-1 cm in diameter
Inv. BEG 5484, KMKG-MRAH B005759-406
4. Glass bead bracelet or necklace
Reconstructed with the original beads: one large light-red bead followed by an alternating sequence of 3 yellow beads and one larger blue bead. The extremities each end with a red bead, one of which is decorated with white interlacing.
Western Europe
V-VIIth century C.E.
Glass
Beads 0.5-1 cm in diameter
Inv. BEG 5485, KMKG-MRAH B005759-407
Research and text
Meggy Chaidron
Acknowledgements
Zahava Seewald, Céline Bultreys